Precedent hasn't launched?
You were performing a task or creating a matter etc and expected documents to launch either during or following the process, but it doesn't seem to be launching.
Firstly there may not be a need to re-run the process the documents may be sat in a queue.
Check
Check the Job lists occasionally if documents fail to auto-launch they will sit in the Job List waiting for you to select and launch manually.
Select the MatterSphere Tab
Click on Job List
Check the list click Process to launch the precedents
Email Precedent?
If your email fails to launch from a task or from within Word then try launching direct from Precedent manager in your email application.
Select the MatterSphere Tab
Click Precedent Manager
Search for your required precedent
Select and click Continue in the usual way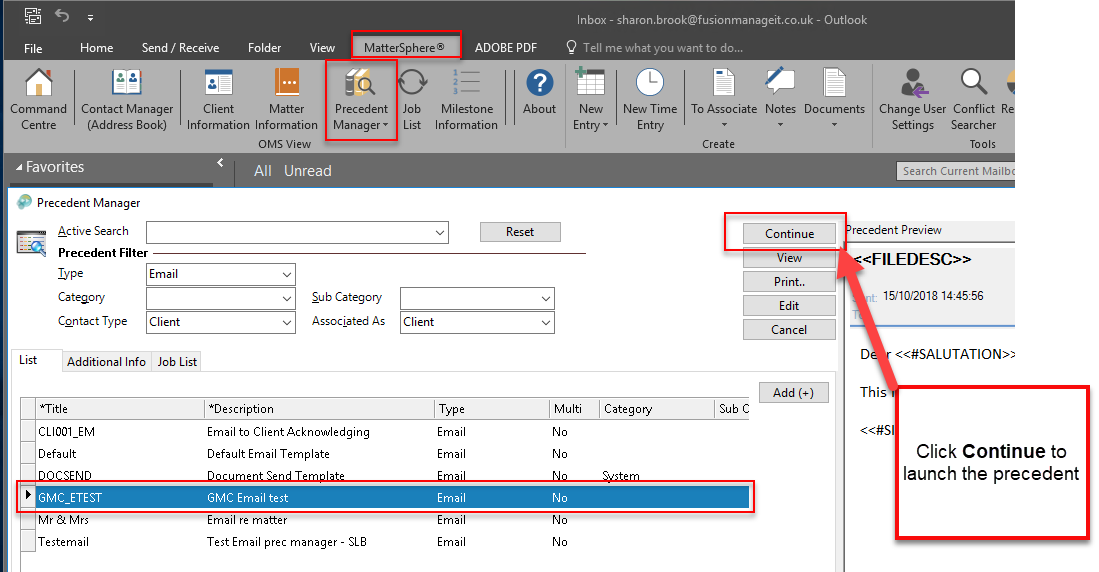 These are just a few examples of shortcuts within MatterSphere.  If you wish to receive more information a bespoke training session can be provided to assist in providing useful tips for your organisation to help improve MatterSphere use.   Please contact our Training Department. [email protected]