Why would I need to amend previous versions
If you have a document that has been amended several times you may wish to ignore the most recent set of changes and refer back to the previous one.  To remove the necessity of manually deleting or re-adding the previously made amendments you can utilise and amend a prior version.
Viewing Previous Versions
On the Document List of the Matter select the Document
Click on the Document (single click to highlight) you wish to view the versions
Select the Open drop down menu
Select Open
Select Specific Version
You will now be able to view all previous versions which will be numbered accordingly and will also display any comments made against each version or revision.
Amending Previous Versions
Tick to select the version you wish to open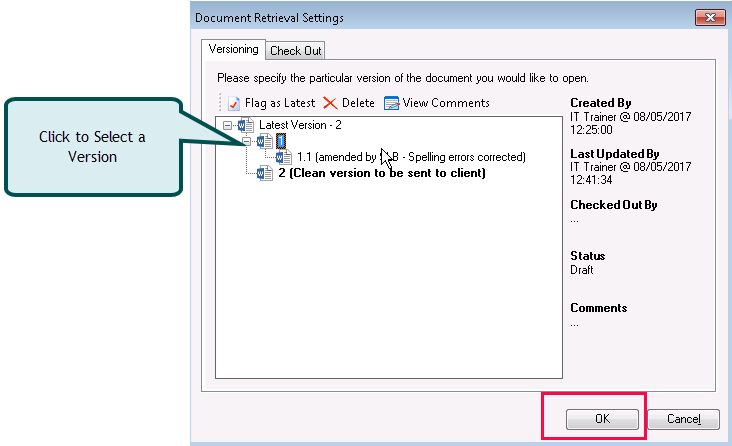 Make the amendments within the chosen document
Save in the usual way ensuring you select the type of version you would prefer
REMEMBER to tick the box to Flag as Latest version otherwise this will not be the document you will send out or open on a double click.
Further Information Training on all elements of Formatting are available from basic level to advanced, call Fusion to discuss your requirements. Please see the linked training video & guide